This store requires javascript to be enabled for some features to work correctly.
HOW TO INSTALL YOUR FOOTREST
Follow our easy step-by-step guide for the perfect footrest installation.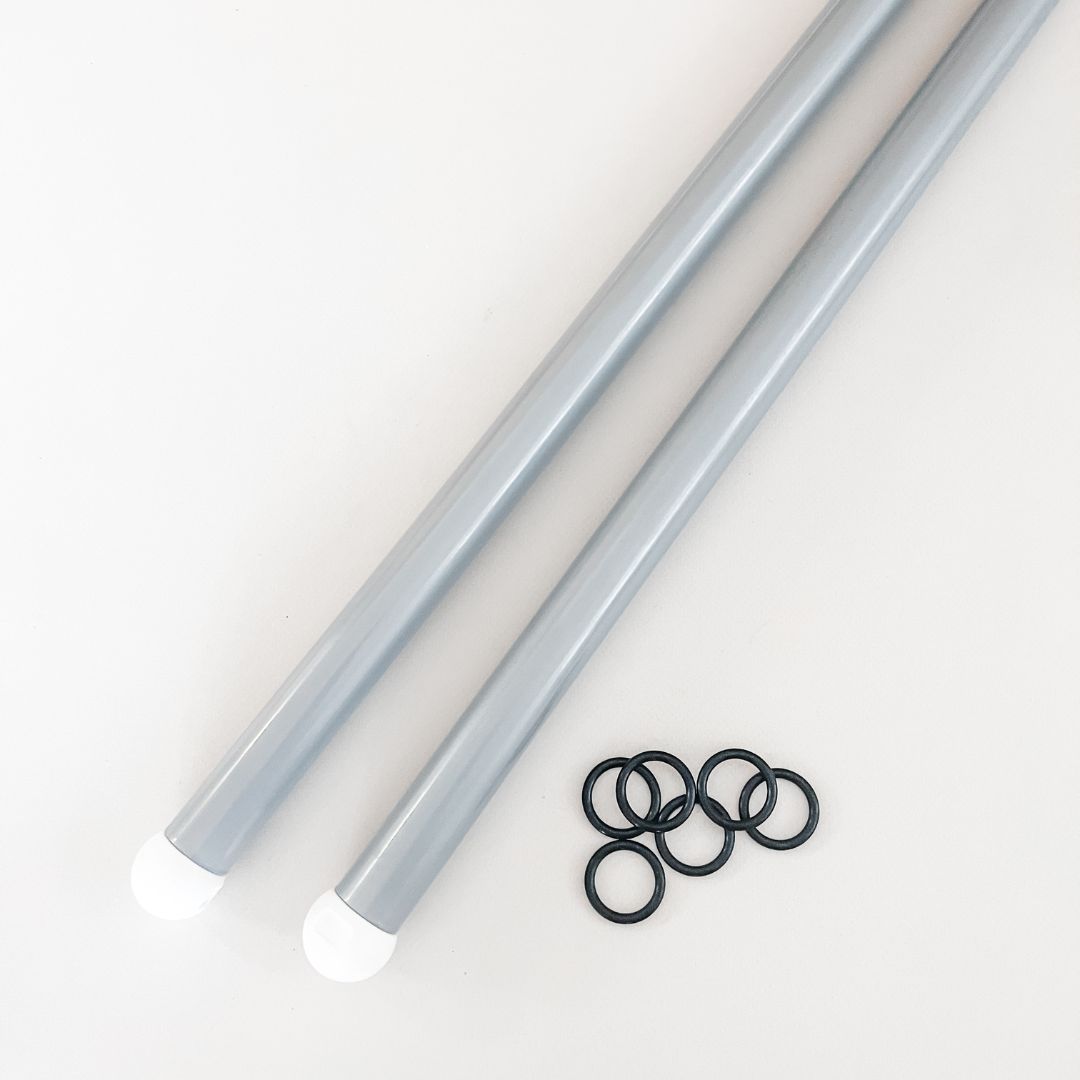 1. BEFORE YOU START
Ensure highchair legs and O-rings have been cleaned with soap and water, even if your highchair is brand new.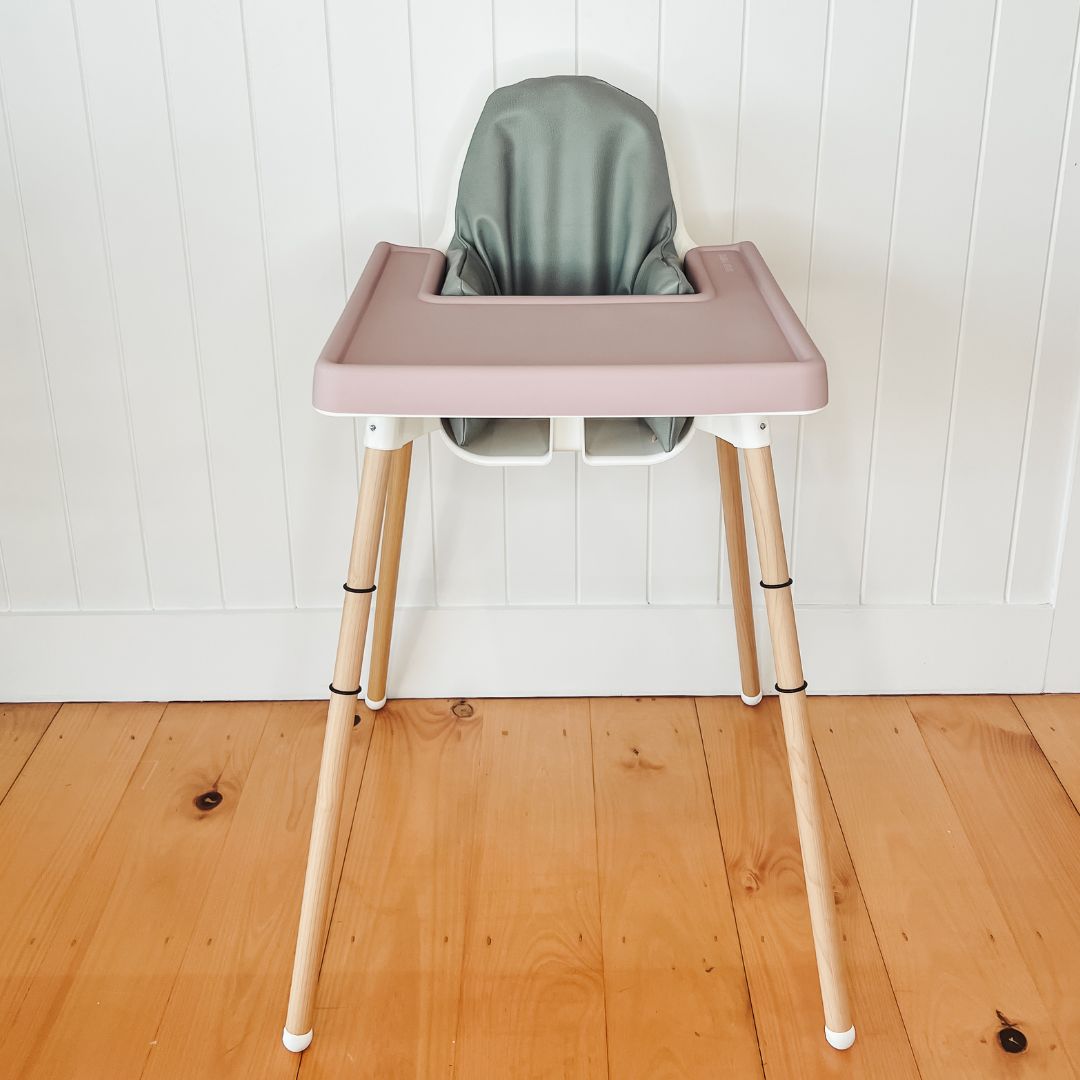 2. ADD O-RINGS
Roll two O-rings up each of the front legs (four all together). Position one O-ring at the approximate height you want the footrest to sit and the second O-ring 15cm higher than the bottom O-ring.
3. SPARE O-RINGS
Your footrest includes a total of six O-rings. Two O-rings are provided as spares for replacement (please store them securely, as they are a choking hazard). You can also use them for extra support for stronger babies.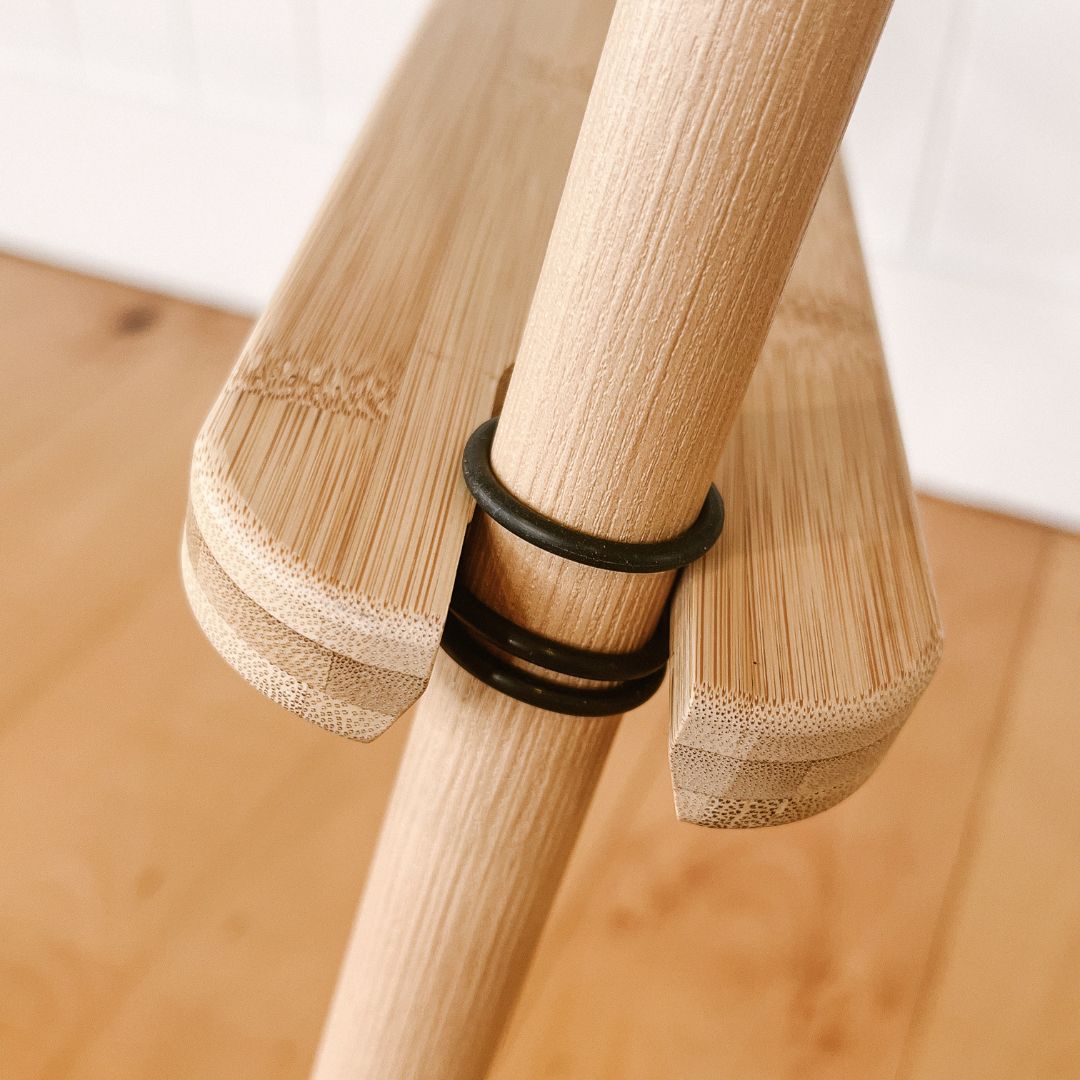 4. BABIES 9+ MTHS
For added support with older babies, place an additional O-ring underneath your footrest (stacking two of them together beneath the footrest). This extra reinforcement will help support those stronger little feet.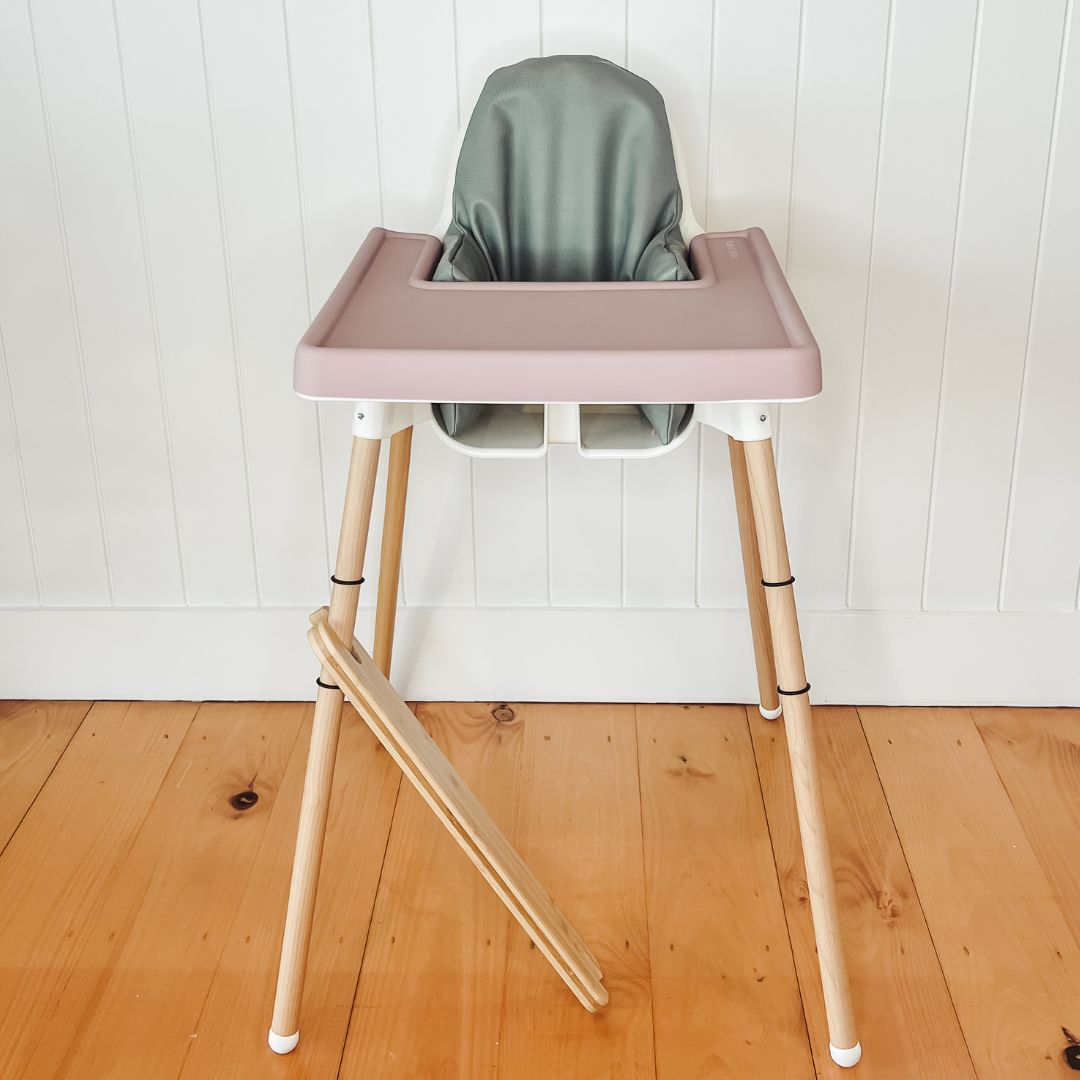 5. ADD FOOTREST
Position your footrest on the bottom O-rings of one leg first, then lever it at an angle onto the bottom O-rings of the second leg.
6. SECURE IN PLACE
Adjust the top O-rings back to the footrest, so the footrest is locked firmly in place between the O-rings. Making any necessary adjustments until the footrest is at your desired height.
INSTALLATION FAQS
HOW DO I CLEAN MY FOOTREST

To clean your footrest, just wipe with a damp cloth.

We recommend washing your highchair legs and O-rings at least once a month. Dust, grime, or everyday buildup can contribute to footrest movement over time.

Do not wash highchair legs if they have leg wraps applied
HELP MY FOOTREST IS SLIPPING

If you notice your footrest slipping, especially as your baby grows and starts to bear more weight on it, here's what we recommend:

1. Use Your Spare O-Rings: In your package, you'll find two spare O-rings. Place one O-ring underneath each side of your footrest to provide additional support.

2. Regular Maintenance: We recommend washing your highchair legs and O-rings at least once a month. Dust, grime and everyday buildup can contribute to footrest movement.

3. Check O-Ring Placement: Ensure your O-rings are securely wedged into the bottom groove of your footrest. This keeps it in the correct position (so it can't be forcibly moved by little feet).
how do i remove my footrest

Start by taking off the footrest from its attached position. Next, gently roll the O-rings down the legs until they come off completely.
Please ensure your footrest is used with your child seated in their highchair, with the safety harness fastened tight. Children can use the footrest to stand upright and prop themselves out of their seats. Always supervise your child when in a highchair and never leave them unattended. O-rings are chocking hazards and should be kept out of reach of children when not in use.