This store requires javascript to be enabled for some features to work correctly.
MADE FOR LITTLE FEET
"Beautiful craftsmanship and very easy to add to the highchair. Love it!."

Rachel

"Stunning quality! Highly recommend, adds great support for my little one and looks adorable too!!!"

Alexandria

"Very sturdy and came very carefully packaged. Mealtimes have definitely improved (far less exhaustion and food-throwing) since installing it."

Polly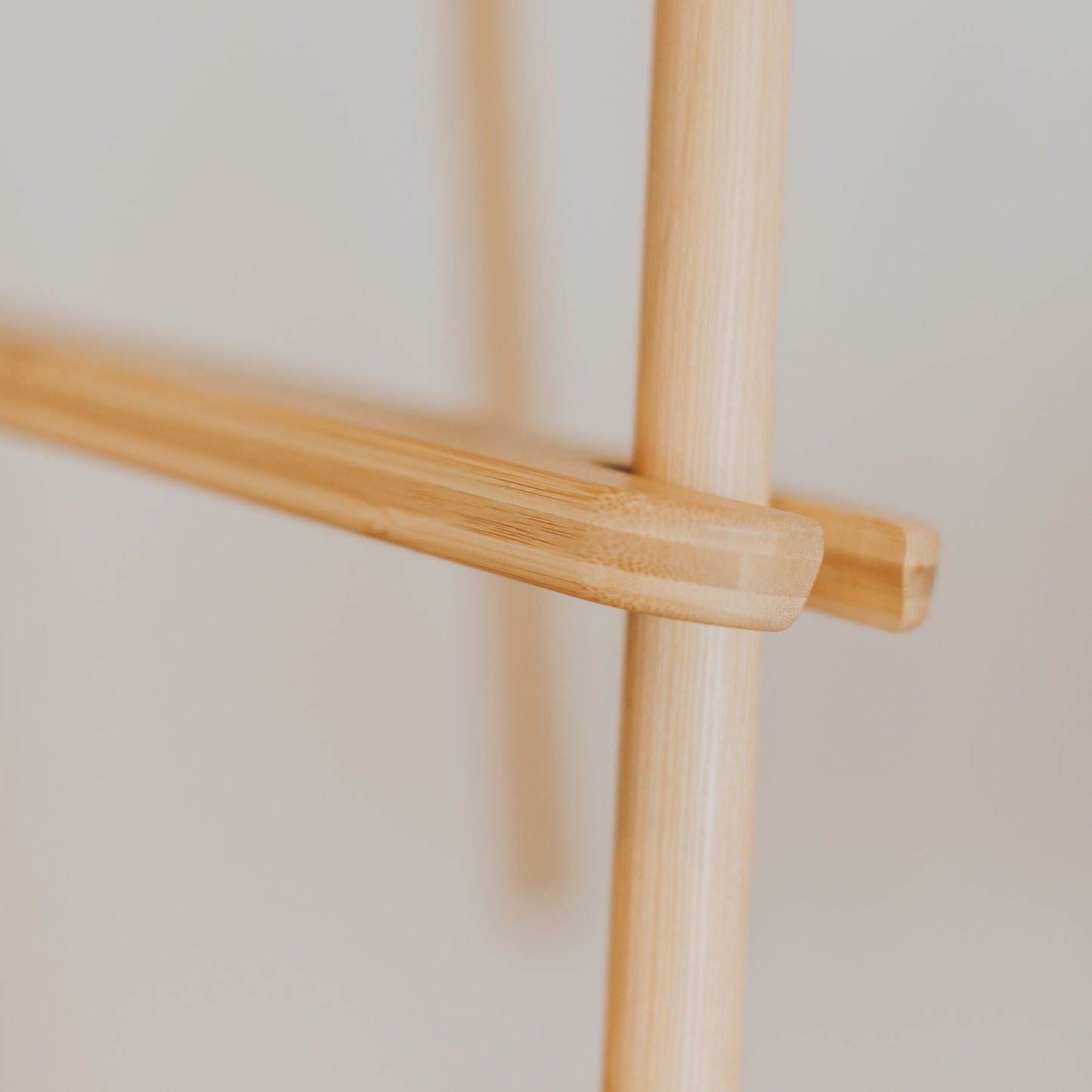 No ouchy-edges
Little feet will feel extra comfy with our smooth-sanded, rounded edges.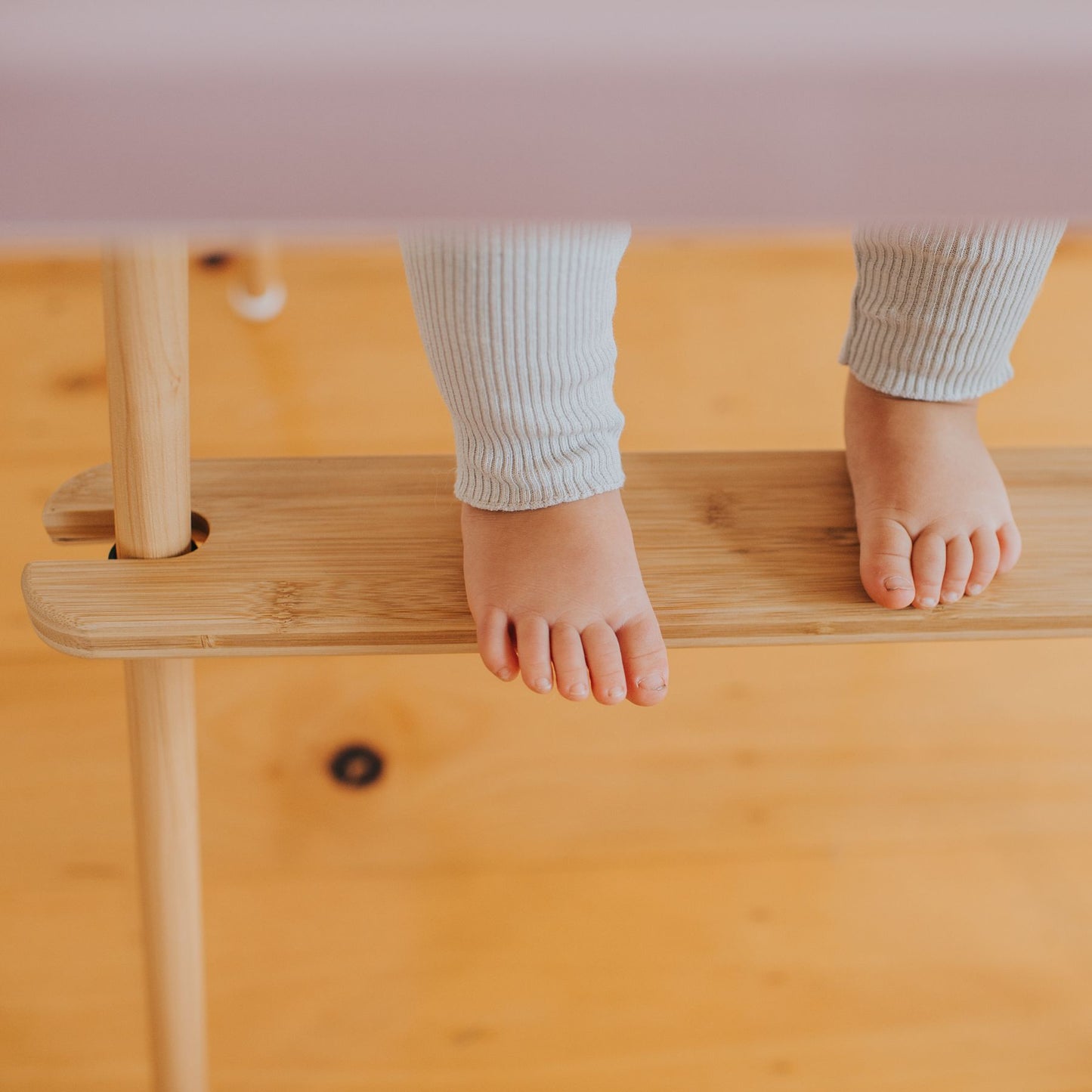 A BETTER FIT
Our unique 'bottom-notch' design helps keep your footrest in the correct horizontal position.
Handcrafted
Our footrests are handcrafted from ethically sourced timber and made in a small workshop, one piece at a time.
FOOTREST FAQS
HOW SHOULD I CLEAN MY FOOTREST?

Our footrests are coated with a clear polyurethane finish, and can be wiped clean with a damp cloth. They require no 'wood maintenance'. 
DO YOUR FOOTRESTS 'SLIP'?

Our unique 'bottom-notch design' not only keeps your footrest in a natural horizontal position (compared to other models), it also places the O-rings in a more secure position to better support the weight of both the footrest and little legs.
ARE YOUR FOOTRESTS COMPATIBLE WITH OTHER HIGHCHAIRS?

Yes! Our footrests are compatible with the IKEA 'Antilop', Target 'Snacka', Kmart 'Prandium', Big W 'Uno' and Mother's Choice 'Breeze' highchairs.  

If your highchair is not on this list, just reach out to us here to check.
WHY DO I NEED A FOOTREST?

Footrests keep little legs supported to help strengthen core stability, encourage safe eating posture, and improve concentration. 
Easy to install and very aesthetic
I bought the pack with the footrest, leg wraps and tray cover and love them! I did my research as I was working with a budget and I found that any high hair that came with a footrest was way more expensive. So opted for the ikea one and then bought this pack and the cost combined was still cheaper. Plus an added bonus was I would make it look cute 🥰 highly recommend!
High quality and fits the ikea chair perfectly!
Free shipping
AUS, USA & CAD $50+
Free shipping

AUS, USA & CAD $50+